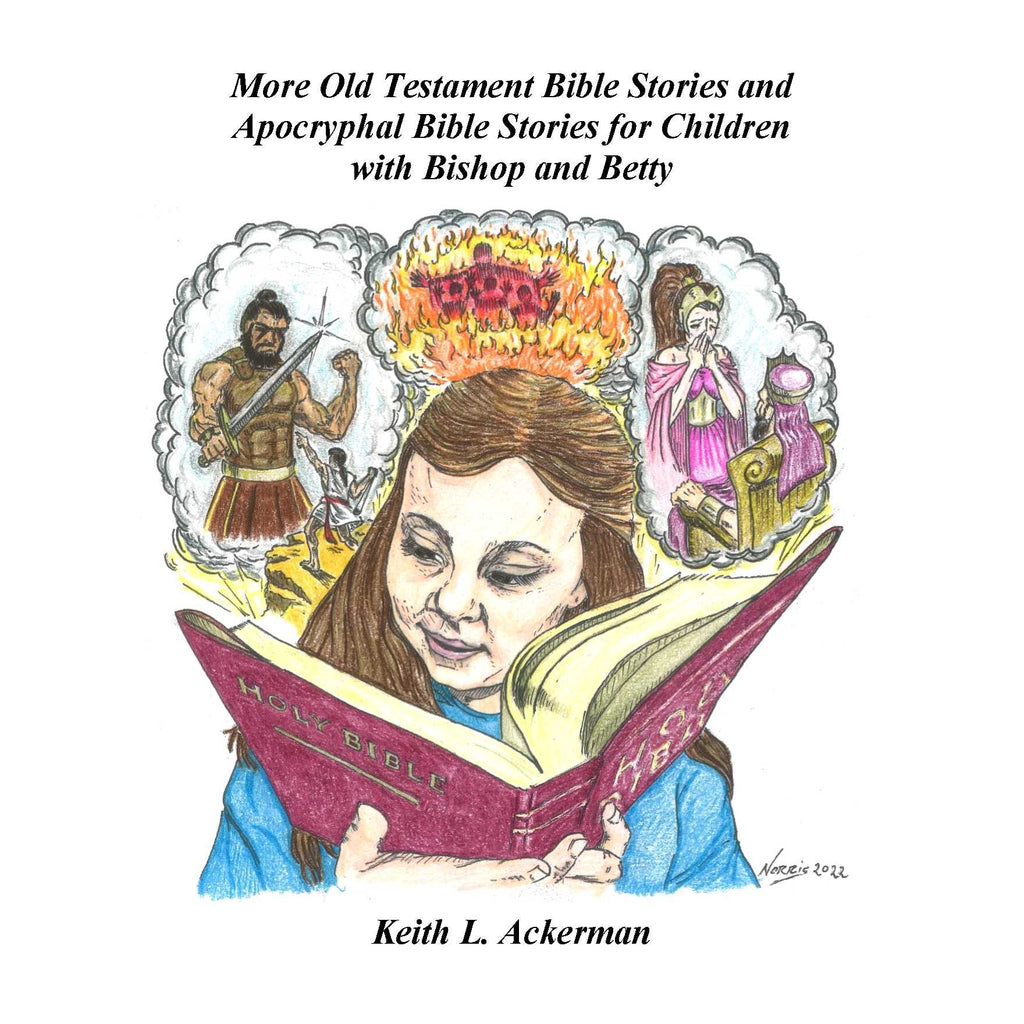 More Old Testament Bible Stories and Apocryphal Bible Stories for Children with Bishop and Betty
Put simply: this book is a love story.  It is a book about the unconditional Love of God for His chosen people, from the flawed King David to the Prophet Malachi.  It is also a love story about a little girl named Betty, who week after week sat with her Grandfather, "PaPa", as he read each chapter that he had written based on every book in the Old Testament.  "B, B & B"; "Bible, Bishop and Betty" was live-streamed over a six-month period, during the 2020 – 2021 Pandemic, and although the loving and playful interaction between a grandfather and his granddaughter cannot be captured in words, it is hoped that your love for God and your love for the children in your life may be injected in your reading of this Love Story.
Betty is a student in an elementary school near Dallas, is active in her church, and loves her family.  Week after week she and her parents and big sister rearranged their Saturday schedules to do a livestream of each chapter of this book.  Her grandmother took all of the livestreams and written chapters and produced this book.  The efforts of this little girl and her "NaNa" have allowed others to see how important passion for a godly task and love for the people who follow God can assist others in their earthly pilgrimage.