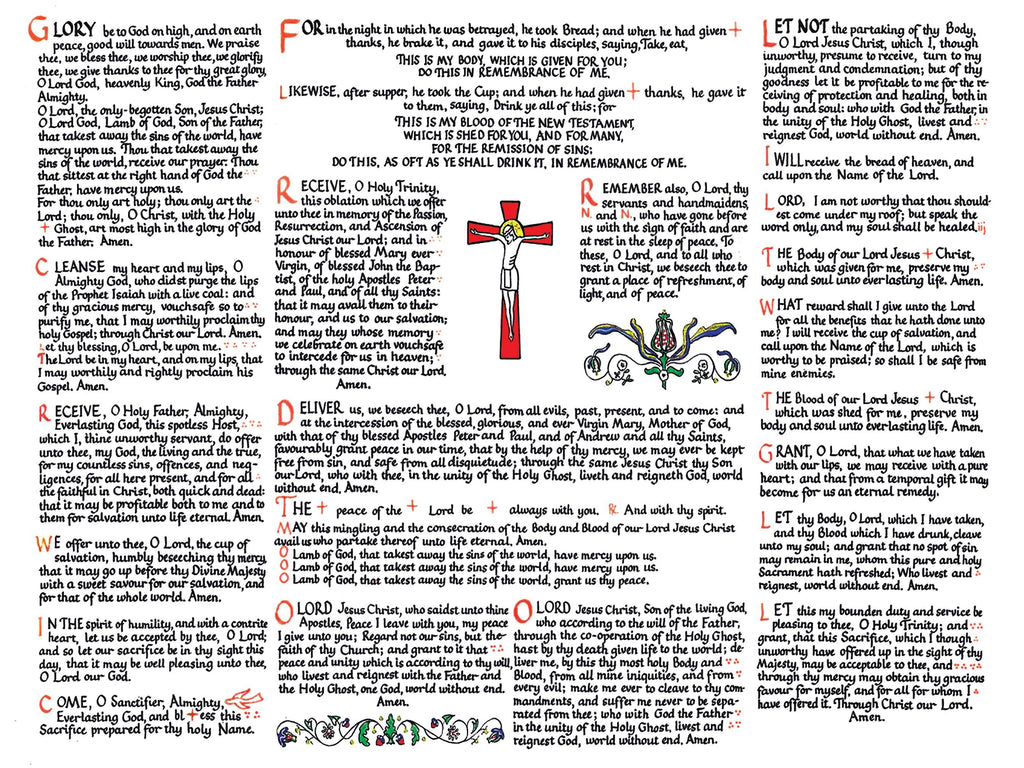 Original Hand Calligraphy Traditional American Missal Altar Cards - High Altar set of three
THE TRADITIONAL ALTAR CARDS   HIGH ALTAR SIZE
This set of Altar Cards have traditionally been used in the Western Church for centuries, placed on the Altar (generally an East Facing Altar although not always) as reminders for the Celebrant of the various prayers, both private and aloud, that he will be praying in the course of the Mass. 
 In the United States, apart from Latin versions, two versions have been primarily used: those from the Anglican Missal and those from the American Missal.  The version we offer conforms to the prayers found in the American Missal (originally published by SSJE - "The Cowley Fathers.")
This particular version is a hand calligraphy version.  We offer two sizes.  The smaller size (1 in 11" x 14" and the two smaller cards in 6" x 8") is for a "Chapel Altar" and is smaller in size.  The larger size (1 in 12" x 18" and the two smaller cards in 8" x 12") is for the "High Altar."
We have printed both sets of cards in sizes that will allow churches to purchase standard sized frames.