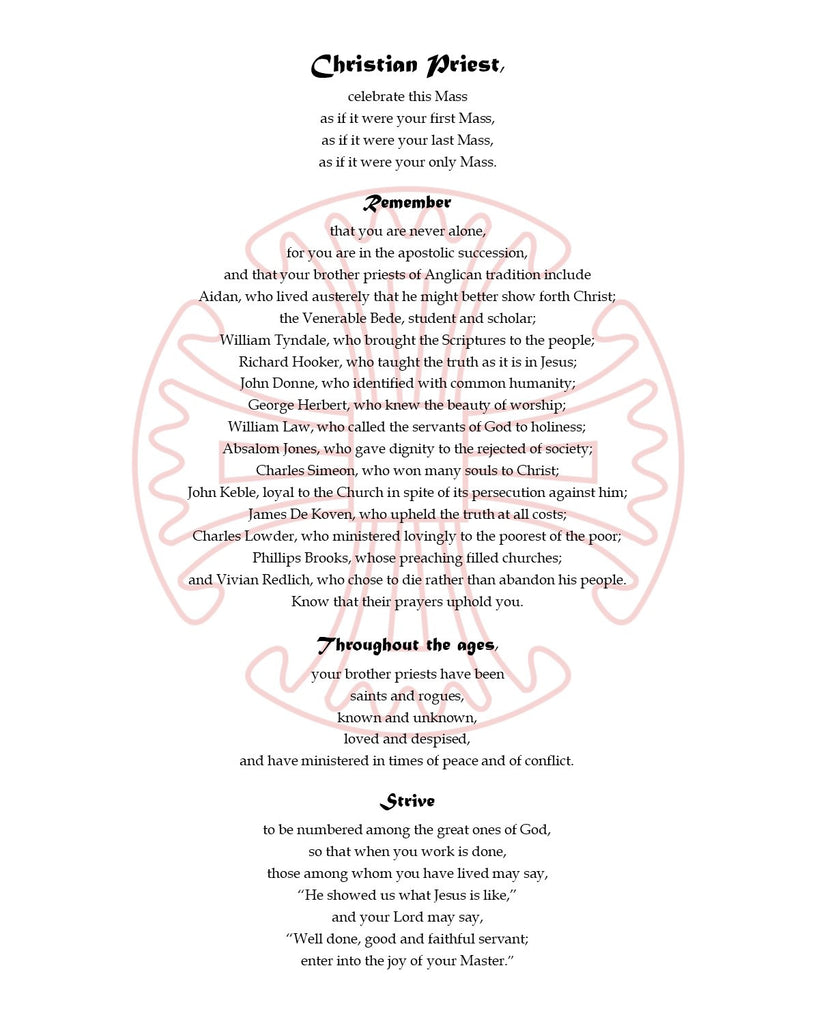 The Christian Priest 8X10 print $3.00 each
The Rev. Canon David M. Baumann, SSC is well known by many Anglo-Catholic readers for his excellent liturgical and devotional aids since the 1970's. Consistent with the historic goals of the Parish Press, we are honored to receive, produce, and make available to our customers four new Cards, in an attractive format, suitable for framing. Recognizing the need for spiritual preparation before entering into celebrating the Liturgy, each of the four cards addresses four of those groups:
The Celebrant
The Servers
The Altar Guild
The Choir
Drawing upon the names of Biblical and ecclesiastical figures who have shaped us and who are particular to each area, these Sacristy and Choir Cards place each "liturgical server" into the role of giving the gifts that have been given by God to share, and sharing these gifts with others as true "Liturgy" - "work of the people of God. The dominant theme throughout is to: Celebrate/offer/render/sing "as if it were your first Mass, as if it were your only Mass, as if it were your last Mass."