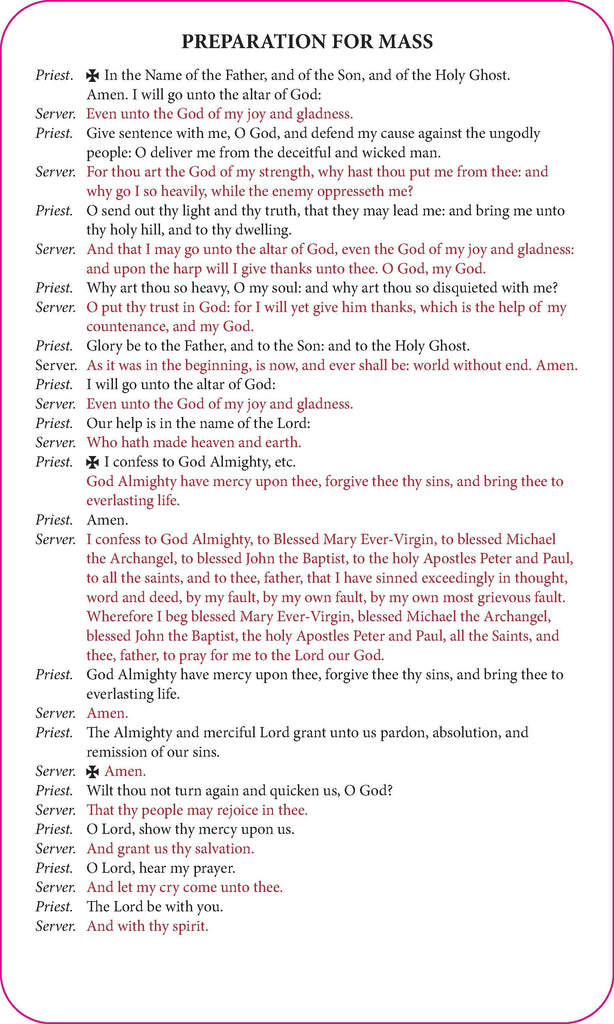 Preparation for Mass Card for Altar Party $3.00 each
"Preparation for Mass cards".
White Heavy Card Stock 6 inches by 10 inches Traditionally used at the Foot of the Altar, it is not uncommon since late 20th century Liturgical Renewal for these Prayers to be said by the Altar Party in the Sacristy before the Procession. Therefore, these cards can be appropriately used at either location, and with heavy card stock and rounded corners they are durable. This form of the Prayers conforms to the usage found in the American Missal, the Anglican Missal and the Knott Missal, and also is usable with various Books of Common Prayer. Written in Traditional English, the translation is the one found in the American Missal, although it can easily be used in churches using the Anglican Missal or Knott Missal.